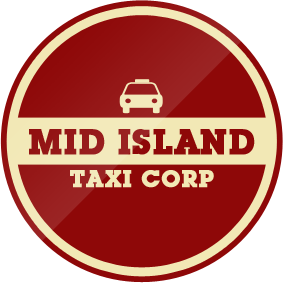 Over 50 years of
Satisfied Customers


Get anywhere you need to go
Regardless of where you are traveling in the New York City area, our professional, safe, and friendly drivers will get you there anytime day or night 7 days a week.
If you are traveling to and from doctor's offices and need to use your Medicaid account, you can do that with Mid Island Taxi Service. Never pay out of pocket.
• Traditional 4 door sedans
• Mini-vans
• Passenger vans
• Lincoln Town Cars
• Mini-buses
• 24 / 7 service
Call now and have your ride there in no time at all. Get where you are going.
Sometimes when you have to spend time in the hospital, it isn't an easy task finding a ride back home. Let us know of your special needs and we will get you right to your front door.
Have you had a medical procedure done?
With over 50 years of satisfied customers you can call us and know you are getting the service you deserve.
Everywhere you need us to be whenever you require transportation