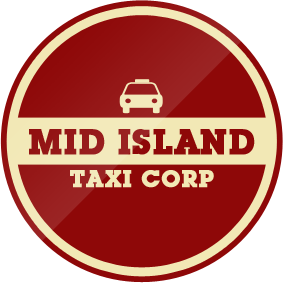 Over 50 years of
Satisfied Customers


You can depend on our drivers
If you have time sensitive materials that need to get across town in a hurry, trust that our friendly and professional drivers can get them there on time.
• Rush package delivery
• Messenger service
• Courier service
Save time and money when you entrust your packages and other time sensitive materials to Mid Island Taxi Service
Call now and have our driver there to pick up your materials fast.
Stay out of the snow, cold, wind, and rain and let our drivers handle getting your materials delivered. Stay where you are and be able to focus on what you have to do.
Avoid bad weather and save time
You can be sure you are getting quality service when you choose a company that has been in business for over a half a century.
Trust in our experienced drivers and satisfied customers