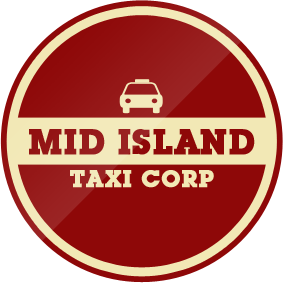 Over 50 years of
Satisfied Customers


If you are arriving at any of the airports, we will monitor your flight. This way, when you land, you won't have to wait around for your ride.
Get clean, safe, and punctual drivers every time with Mid Island Taxi Service.
Be treated the way you should with our respectable drivers providing your transportation needs. If you don't own your own vehicle, never fail to get where you are going.
Let us carry your packages
When you have important packages or other materials that need to get somewhere in a hurry, consider our professional messenger services.
Have your car waiting for you when you arrive